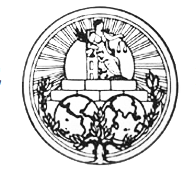 IALANA, in conjunction with the International Peace Bureau (IPB) and the International Physicians for the Prevention of Nuclear War (IPPNW) led World Court Project, a world-wide campaign that resulted in an historic opinion from the International Court of Justice ICJ) in July 1996. The ICJ ruled that the threat or use of nuclear weapons is generally illegal, and that states have an obligation to conclude negotiations on their elimination…
The Advisory Opinion is a milestone in the struggle to abolish nuclear weapons, since its specific arguments lend powerful support to the existing moral and political arguments for total nuclear disarmament. The Advisory opinion has significantly eroded the legitimacy of the nuclear arms race.
IALANA is now leading efforts for implementing the ICJ decision. Key developments include:
• United Nations resolutions and a European Parliament resolution welcoming the ICJ decision and calling for multilateral negotiations leading to the conclusion of a Nuclear Weapons Convention.
• Use by anti-nuclear activists of the ICJ decision in court cases to defend their actions.
• Establishment of Citizens Verification Inspection Teams to inspect military facilities and report whether they are in accordance with the decision.
• Resolutions introduced in the US Congress calling for implementation of the ICJ decision through the commencement of nuclear disarmament negotiations.
• Influential declarations such as those by the Canberra Commission and New Agenda Coalition, have highlighted the ICJ decision.
IALANA has started considering the possibilities and potential impact of lodging a follow up case in the ICJ.
Full 1996 ICJ Opinion & Commentary
French version of the Advisory Opinion of the Court (PDF)
English version of the Advisory Opinion of the Court (PDF)
Déclaration de M. Bedjaoui, Président
Déclaration de M. Herczegh
Déclaration de M. Ferrari Bravo
Opinion Individuelle de M. Guillaume
Opinion Individuelle de M. Ranjeva -> www.icj-cij.org (Cour Internationale de Justice, francais)
Separate Opinion of Judge Fleischhauer
Declaration of Judge Shi Jiuyong
Declaration of Judge Vereshchetin
Dissenting Opinion of Vice-President Schwebel
Dissenting Opinion of Judge Shahabuddeen
Dissenting Opinion of Judge Oda
Dissenting Opinion of Judge Weeramantry
Dissenting Opinion of Judge Koroma
Dissenting Opinion of Judge Higgins -> www.icj-cij.org (International Court of Justice, english)
International Review of the Red Cross, 1997 – No. 316:
Special issue: The Advisory Opinion of the International Court of Justice on the legality of nuclear weapons and international humanitarian law
A note from the Editor (more)
Foreword by Judge Géza Herczegh (more)
"Advisory Opinion of the International Court of Justice on the legality of the threat or use of nuclear weapons" by Yves Sandoz (more)
"Nuclear weapons: a weighty matter for the International Court of Justice" by Luigi Condorelli (more)
"The Opinion of the International Court of Justice on the legality of the use of nuclear weapons" by Eric David (more)
"International humanitarian law and the Advisory Opinion of the International Court of Justice on the legality of the threat or use of nuclear weapons" by Louise Doswald-Beck (more)
"The Advisory Opinion of the International Court of Justice on the legality of nuclear weapons" by Hisakazu Fujita (more)
"The Advisory Opinion on nuclear weapons and the contribution of the International Court to international humanitarian law" by Christopher Greenwood (more)
"A non liquet on nuclear weapons – The ICJ avoids the application of general principles of international humanitarian law" by Timothy L.H. McCormack (more)
"Advisory Opinion of the International Court of Justice on the legality of the use of nuclear weapons under international law – A few thoughts on its strengths and weaknesses" by Manfred Mohr (more)
"The International Court of Justice Advisory Opinion in the Nuclear Weapons Cases – A first appraisal" by John H. McNeill (more)
ICRC statement to the United Nations General Assembly on the Advisory Opinion of the International Court of Justice on the legality of the threat or use of nuclear weapons – United Nations General Assembly, 51th session, 1996 (more)
UN Resolutions and Documents: Follow-up to the International Court of Justice Advisory Opinion on the Legality of the Threat or Use of Nuclear Weapons:
Speech by Malaysian Ambassador to the UN Introducing the 1999 Draft Resolution
The Nuclear Disarmament Journey: Comments on the UN Resolution on the ICJ Opinion and Nuclear Weapons Convention
– UN Secretary General's Report on Resolution 53/77W addendum, September 1999
Court Cases
Since July 8, 1996, many anti-nuclear activists who have been arrested have attempted to use the International Court of Justice advisory opinion as justification for their action with varying degrees of success:
State of Washington v Marie Bernard
Bread not Bombs Ploughshares
Gods of Metal Plowshares
Trident Ploughshares – Loch Goil
Minuteman III Ploughshares
Raytheon peacemakers
Loch Goil Trident Ploughshares (more)